Hyperbaric Oxygen Chamber: A Revolutionary Medical Treatment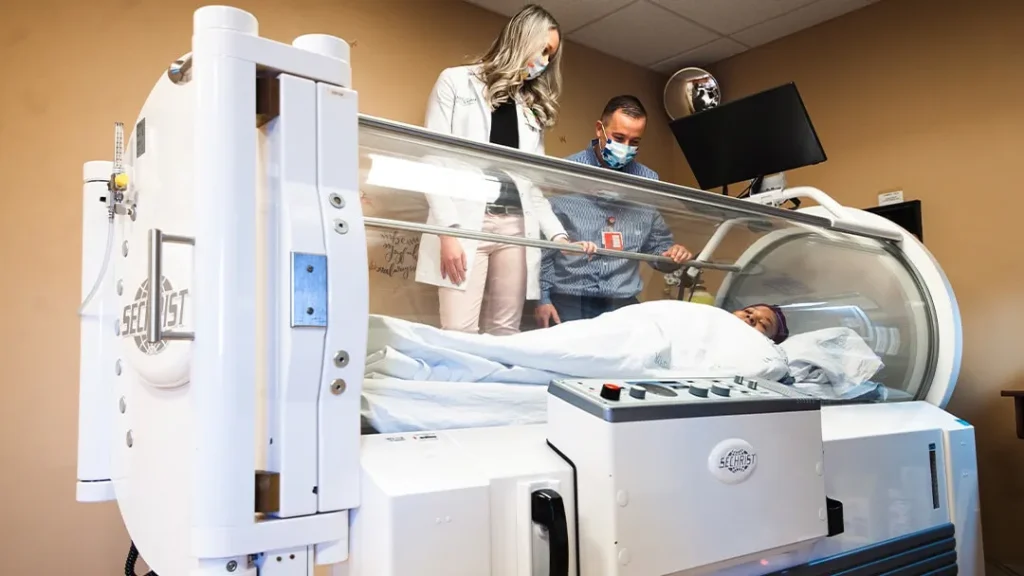 The Importance of Oxygen in the Body
Oxygen is essential for human survival. Without it, our cells cannot produce the energy needed for basic functions like breathing, moving, and thinking.
Our bodies are designed to breathe in oxygen from the air and transport it throughout our system via blood vessels. However, sometimes, our bodies are unable to get enough oxygen to specific areas – this can happen due to a variety of reasons such as injury or medical conditions like diabetes or vascular disease.
When this occurs, the affected tissues may become damaged or die because they don't have enough oxygen to function properly. This is where hyperbaric oxygen therapy (HBOT) comes into play.
Brief Overview of Hyperbaric Oxygen Chamber
Hyperbaric oxygen therapy (HBOT) is a medical treatment that involves breathing pure oxygen while inside a pressurized chamber. The air pressure inside these chambers is increased up to three times higher than normal atmospheric pressure which helps increase the amount of oxygen that can dissolve in the blood and reach areas that need it. The chamber itself can be made out of acrylic or metal materials and comes in various sizes depending on its intended use – from small chambers designed for one person up to larger ones that can accommodate several people at once.
During HBOT sessions, patients lie down inside the chamber while wearing a special mask that delivers pure oxygen directly into their lungs. The treatment typically lasts between 60-120 minutes per session depending on the condition being treated.
The Promise of Hyperbaric Oxygen Therapy
The potential benefits of HBOT are vast and varied ranging from healing chronic wounds such as diabetic foot ulcers and radiation injuries to enhancing athletic performance by reducing muscle fatigue and improving recovery time. In fact, NASA even uses HBOT as part of their astronaut training program to counteract the effects of space travel on the human body and improve recovery time after spaceflight. With so many potential benefits, it's no wonder that hyperbaric oxygen therapy has gained popularity in recent years as a promising medical treatment for a variety of conditions and diseases.
What is a hyperbaric oxygen chamber?
Hyperbaric Oxygen Therapy (HBOT) is a type of medical treatment that involves breathing in pure, pressurized oxygen inside a hyperbaric chamber. A hyperbaric chamber is a sealed, cylindrical or rectangular room designed to withstand high pressure levels.
During an HBOT session, the patient lies down inside the chamber and breathes in 100% pure oxygen at greater-than-normal atmospheric pressure. This increases the amount of oxygen dissolved in the patient's blood and tissues, which promotes healing and accelerates recovery.
There are different types of hyperbaric chambers available on the market today. The two most common types are monoplace chambers and multiplace chambers.
Monoplace chambers are designed for one person at a time and resemble large tubes or capsules. They work by pressurizing the entire chamber with pure oxygen.
Multiplace chambers are much larger and can accommodate several people at once, including medical staff if necessary. They typically use compressed air instead of pure oxygen.
Have you asked the question, where is a hyperbaric chamber near me? Look here!