How to Access Medical Cannabis in Bangkok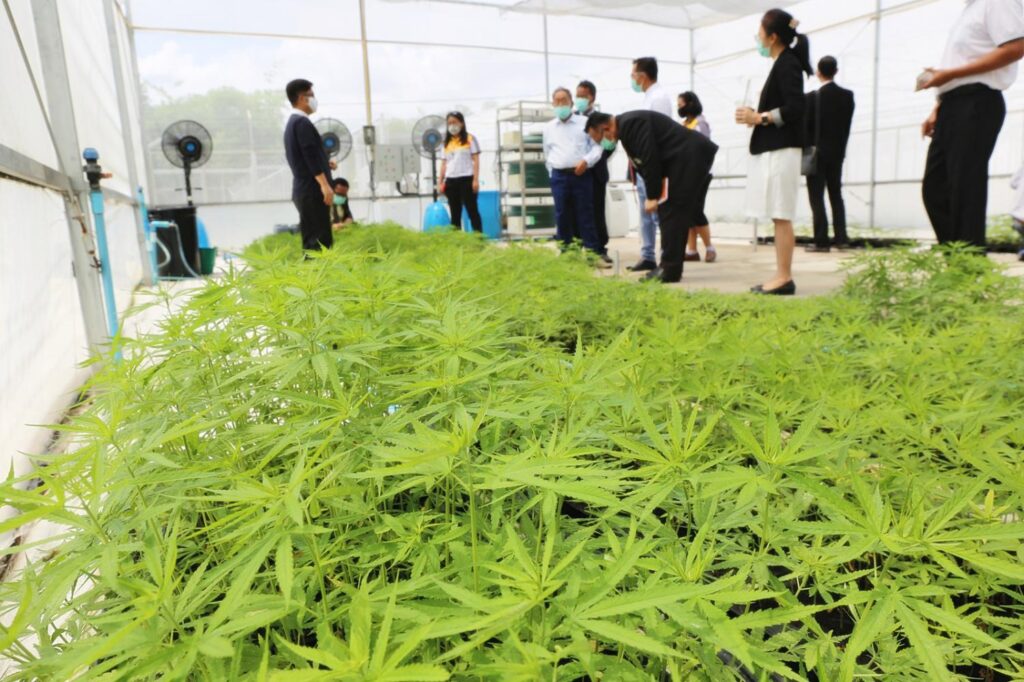 Before being able to access medical cannabis in Bangkok, individuals must first have a qualifying condition. These conditions can vary, but typically include chronic pain, post-traumatic stress disorder (PTSD), epilepsy, and multiple sclerosis.
It's important to note that these conditions may differ from country to country or even state to state. In order to obtain access to medical cannabis, individuals must be diagnosed with a qualifying condition by a licensed doctor.
This diagnosis will often involve thorough examinations and tests by the physician. Once the condition is confirmed, the physician will then be able to provide a prescription for medical cannabis.
Obtaining a Prescription from a Licensed Doctor
Upon receiving a diagnosis of a qualifying condition, patients can then seek out licensed physicians who are authorized to prescribe medical cannabis. In Bangkok, there are several doctors and clinics that specialize in medical cannabis treatment. During the consultation with the licensed doctor, patients should bring any relevant medical records or test results that may support their diagnosis.
The doctor will then conduct further examinations and ask about symptoms before determining whether or not medical cannabis treatment is appropriate. If approved for treatment with medical cannabis, patients will receive a prescription which outlines dosage instructions and other important details regarding their use of the product.
Purchasing Medical Cannabis from Licensed Dispensaries
After receiving approval for medical cannabis treatment and obtaining a prescription from a licensed doctor, patients can then purchase medical cannabis from authorized dispensaries in Bangkok. The Thai government has set up strict regulations surrounding the cultivation and distribution of medicinal marijuana products. Only licensed cultivators and dispensaries are allowed to produce and distribute these products within Thailand.
Patients can visit one of these authorized dispensaries with their prescription in hand in order to purchase legal forms of medicinal marijuana such as oils or edibles. These products are often more potent than traditional methods of smoking, so it's important to carefully follow the dosage instructions provided by the physician.
Overall, accessing medical cannabis in Bangkok requires a thorough diagnosis from a licensed physician and obtaining a prescription for legal use from an authorized dispensary. As always, patients should consult with their doctors before starting any new treatments or medications.
Types of Medical Cannabis Products Available
Cannabis comes in various forms, from great places like https://daddysmj.com, each with its unique benefits and drawbacks. The most common types include dried flowers, concentrates, edibles, and oils. Dried flowers are the most common form of cannabis and can be smoked or vaporized.
They come in different strains, which have varying levels of THC (Tetrahydrocannabinol) and CBD (Cannabidiol). THC is the psychoactive compound that causes a "high," while CBD has no psychoactive effects but offers a range of health benefits.
Sativa strains tend to have higher THC levels and provide an energetic high, while Indica strains have higher CBD levels and produce a more relaxing effect. Concentrates are extracted from dried flowers using solvents such as butane or CO2.
They come in different forms such as wax, shatter, and oil. Concentrates contain high levels of THC or CBD and are usually used for medicinal purposes rather than recreational use.