Diabetes and its cascading impact on overall health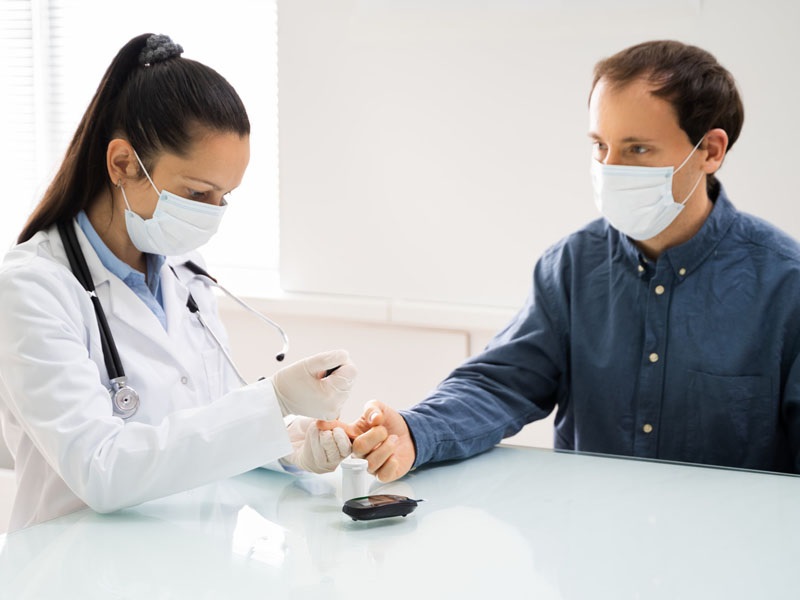 Diabetes is one of the chronic diseases that has been on the rise globally, with around 463 million people affected worldwide. It is a metabolic disorder that causes increased blood sugar levels in the body, either due to inadequate insulin production or improper use of insulin. Diabetes is a serious condition that can have cascading effects on overall health. The condition can lead to severe complications such as heart disease, nerve damage, kidney damage, and blindness, among others.
Heart disease is one of the most common complications associated with diabetes. Individuals with diabetes have an increased risk of developing heart disease, which can lead to heart attacks, strokes, and other cardiovascular conditions. High blood sugar levels can cause damage to the blood vessels and nerves that control the heart, which increases the risk of heart disease.
Diabetes can also result in damage to the nerves in the body. This condition is known as diabetic neuropathy, and it can cause tingling sensations, numbness, and pain in the affected areas like hands and feet. Diabetic neuropathy affects the digestive system, including the stomach, intestines, and other organs associated with digestion. It can lead to gastroparesis, a condition where the stomach does not empty properly, resulting in bloating, constipation, and other digestive problems.
Individuals with diabetes are also at a higher risk of developing kidney damage due to uncontrolled high blood sugar levels. Diabetes can damage the small blood vessels in the kidneys, leading to a condition called diabetic nephropathy. Over time, diabetic nephropathy can lead to kidney failure or end-stage renal disease, requiring dialysis or kidney transplantation.
Diabetes can cause severe complications for the eyes as well. High blood sugar levels can damage the blood vessels in the retina, leading to diabetic retinopathy. This condition can result in vision problems, even vision loss, and can lead to blindness if left undiagnosed or untreated.
Diabetes is a serious disorder that can have cascading effects on overall health. It can cause severe complications such as heart disease, nerve damage, kidney damage, and blindness. It is essential to manage blood sugar levels to prevent these complications and to maintain overall health. By monitoring blood sugar levels, eating a healthy diet, exercising regularly, and taking medications as prescribed, individuals with diabetes can reduce the risk of developing complications and live a healthy life.