What is the strongest antibiotic for bacterial infection?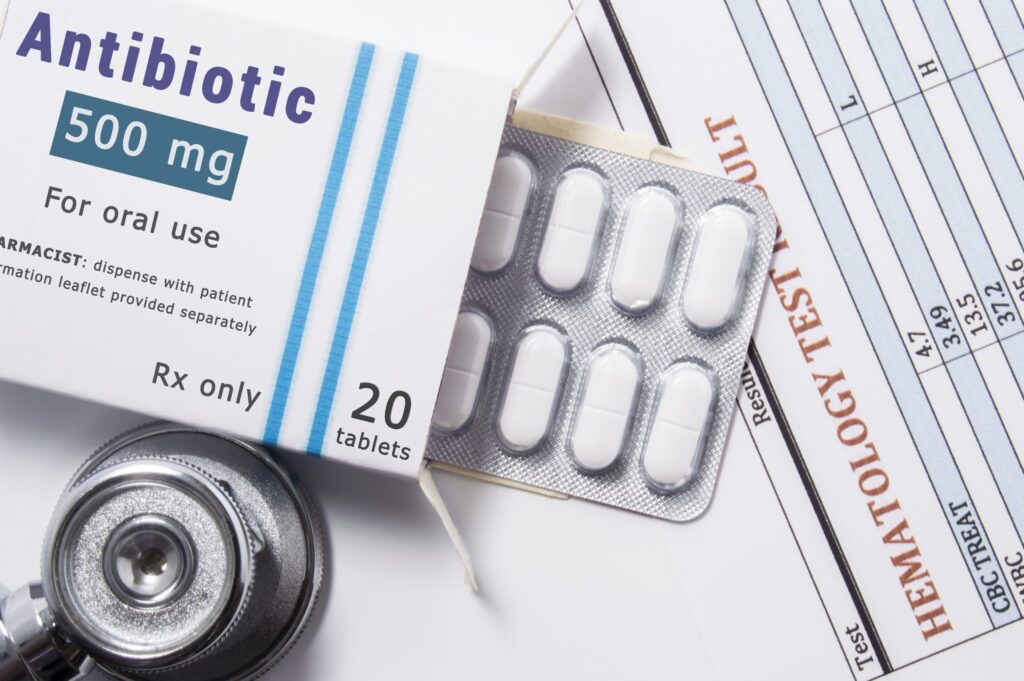 Do you know that there are many bacterial infections that could affect humans? Ironically, only 1% of the bacteria that exist on the earth are able to cause diseases in humans. The countless number of bacterial infections could cause a wide range of symptoms in humans that may resemble other medical conditions. Common symptoms of infection such as fever is not enough to determine the cause of the infection. Furthermore, infection can be caused by many organisms apart from bacteria. The fact that there are more than 100 antibiotics available to treat this bacterial infection condition should make everyone be wary of self-treating with antibiotics. This explains why it is important to ask a doctor when you think you might be having infections so that you can get the right diagnosis and the proper treatment Common antibiotics such as Augmentin 625 mg should only be used with prescriptions from the doctor.
Have you ever wondered what the strongest antibiotics are for bacterial infection? One of the strongest ones is known as vancomycin 3.0. This version has a unique approach to killing bacteria. Thus, making it as a weapon to fight drug-resistant bacteria. It kills bacteria by preventing bacteria from building cell walls. Compared to the previous version of vancomycin, vancomycin 3.0 is able to bind with the 2 copies of amino acid D-alanine and D-lactic acid which in the previous vancomycin, D-lactic acid aren't unable to bind well with vancomycin. In essence, vancomycin 3.0 is at least 25 000 times more potent against many bacteria.
Due to the fact that the need for strongest antibiotics is often rooted in the inability of the common antibiotics used to treat strong or extensive bacterial infections, it may be best to understand more on Augmentin itself as it is one of the strongest antibiotics used. It is worth noting that there is no easy answer on knowing the best antibiotic for infection even if there are already the strongest antibiotics available. Strongest antibiotics often are expensive or can cause more side effects especially in those vulnerable such as frail elderly and immunocompromised persons.
Augmentin 625 can be considered as a strong antibiotic. This alone makes it one of the best antibiotics. Reasons lie in the ingredients itself. Amoxicillin and clavulanic acid are the active ingredients in Augmentin. Combination of these two ingredients makes Augmentin one of the broad-spectrum antibiotics. This medication belongs to a class of antibiotics known as penicillin. Augmentin kills the bacteria by inhibiting the ability of the bacteria to form cell walls that protect the bacteria from action of antibiotics. Beside this, the ingredient of clavulanic acid is known as the beta-lactamase. This ingredient works to block enzymes that lead to antibiotic resistance. Amoxicillin on its own does kill many bacteria but it could be less effective to certain bacteria. Hence, combination of amoxicillin and clavulanic acid can help eradicate more bacterial infections compared to usage of amoxicillin alone. This also explains why Augmentin is known as a broad-spectrum antibiotic.
Augmentin is used to treat many kinds of bacterial infections. In fact, it is commonly used in emergency departments and primary care such as clinics. This could be because it could treat many conditions caused by bacteria such as pneumonia, skin infections, bone and joint infections, genital infections, urinary tract infections and countless other infections.  Since it is one of the strong antibiotics, it is important to only use it when prescribed by a doctor. This is important to avoid antibiotic resistance. Antibiotic resistance can be a huge issue in the latter life of a patient. Antibiotic resistance leads to patients needing stronger antibiotics in future which often is expensive and difficult to get. This translates to if the person with antibiotic resistance would like to use common and affordable antibiotics to treat bacterial infections, that antibiotics will not work anymore. Furthermore, antibiotic resistance often leads a person to stay as an inpatient in hospital longer than any other person and can increase mortality. Using antibiotics only prescribed by a doctor can ensure that you are receiving the right antibiotic with the right dose and for the right reason.
Just as with any other medicine used to treat many health problems or conditions, Augmentin does have potential side effects. It is worth noting that medications prescribed by doctors are known to be beneficial and have therapeutic effects that outweigh the possible side effects. Common side effects include nausea, vomiting, upset stomach and diarrhoea. If any of the side effects become severe or do not go away, you should tell your doctor about this. Remember, do not stop taking antibiotics unless you are told otherwise by your doctor. If serious such effects such as allergic reaction, liver problems characterised as yellow tinge on the skin or the white of the eye and dark urine, spontaneous bleeding which is often portrayed as bruising or nosebleed or extra tiredness after taking Augmentin, please visit the emergency department immediately.