Signs of the good and healthy skin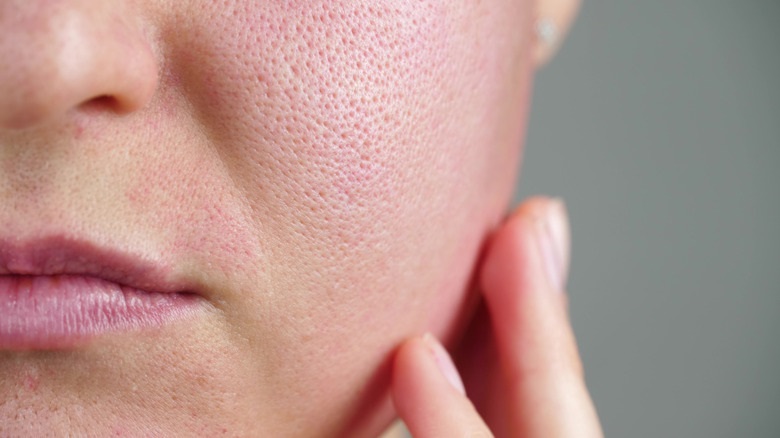 If you have healthy, glowing skin, you may notice that people compliment you on it and ask you about the secret ingredient. Your skin, hair, and nails glow more brightly with confidence as a result of how joyful and enthused you feel. When you don't have good skin, you either ignore it or try to fix it since you know how it affects your connections, relationships with others, and sometimes even your efficiency. However, doing one simple step to clear the issues like pimples is not enough. If you need permanent good clear skin going for the homeopathy pimple treatment shows immediate positive impacts on your skin. Below you can see the signs of healthy skin:
Even color
The idea of healthy skin is even in color and free of blotchiness and sunspots. Avoid prolonged sun exposure and use homeopathy skincare products. When spending time outside, always wear sunscreen. The best technique to guard against sun damage and preserve even coloring is using homeopathy skin care products. Your skin will appreciate the extra work.
Smooth texture 
Smoothness is a sign of healthy skin. You can see a uniform arrangement of your pores and tiny peaks surrounding your hair follicles in the mirror if you pay close attention. It feels smooth to the touch and has tiny, tightly-packed pores. Issues like face allergy can give you a wrong impression. If you are facing face allergy, consult a professional homeopath who uses the best face allergy treatment and helps to bring back your normal healthy skin.
Well hydrated 
When skin feels supple to the touch, it is sufficiently hydrated. When your skin bounces back after being compressed and released, that is another sign that it is well moisturized. This lets you know that there is just a tiny amount of transepidermal water loss due to a well-preserved lipid barrier.
Natural 
Skin in good health feels organic. Have you ever cleaned your face and noticed that the products you used were immediately tight? That is not how healthy skin feels. Having healthy skin on your face is similar to having healthy skin everywhere. A problem with your skin can be indicated by tightness, burning, itching, or chapping. It can be a dehydration issue or the fact that your items are inappropriate for your skin type.
Reflects lights 
Neither is your skin overly greasy nor too dry or cracked. The pores have been sealed off. A person looking at you will be able to see your skin shine and sparkle because this causes the light that reaches your face returns to your eyes in a straight line rather than being scattered. You can also get this brightness in your skin with the help of a suitable homeopathy cream.
Summing it up
Due to the environmental factor and other issues, many women are facing pimple issues. Are you tried of every product that comes across the market? If so, then going for the homeopathy pimple treatment is the right option which gives a permanent solution. The proper use of the homeopathy treatment will provide you with bright skin.